Accident Re-creation
Former U.S. Department of Labor OSHA Compliance Officers specializing in:

Accident Investigation and Reconstruction - We have the test equipment and the experience of using it, to do the job right! We build models when necessary, and use laboratory support. We conduct soil analysis, concrete density testing, metal deformation evaluations, stress and fault tree analyses. Whatever is needed! At the end you will receive a highly professional report utilizing laser and digital technology. Our clients have been especially appreciative of evaluation reports which provide text and digital pictures, side by side, for easy identification.

Our areas of concentration include, analysis of crane and rigging accidents, excavation and trenching, tunneling, as well as, scaffolding, concrete, fall protection, and steel erection. We can also conduct environmental consultations.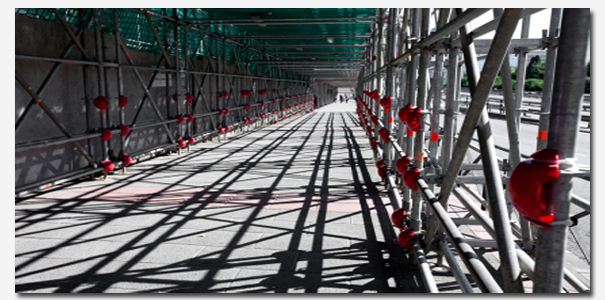 Accident Prevention Corporation has many satisfied clients. Some of these clients include:
Reliance National Insurance, AIG, Atlantic Richfield Corporation, Walsh Construction Company, AK Steel, U.S. Dept. of Labor - OSHA, Inland Steel, Samsonite, Klein Tools, Old Republic Insurance Company and many others.

All your safety and health consulting needs are available with just one call. Call us today at 815.337.7785 to get started!
Onsite and Online Training Now Available!
Safetyman® now offers onsite and online training! We also offer site-specific safety audits by former OSHA Compliance Officers at your facility.
Take advantage of our experience as former OSHA Compliance Officers and let us show you how your facility can operate safely while preserving profits.